Capacitance Level Transmitter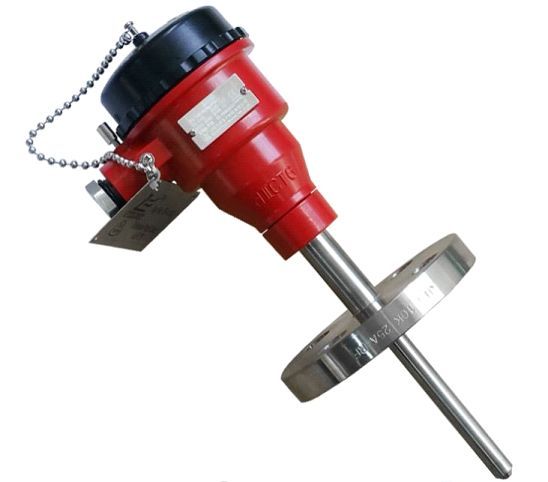 Business Type
Manufacturer, Supplier
Make
CBRO
Model
CFLT70
Probe Length /Measuring range
0.25 to 3m (Rod), 1 to 20m (Rope)
Click to view more
Product Details
Process length / Measuring range
As per application
Probe Material
Stainless steel rod /Rope insulated partly or fully with PTFE
Medium Temp
-20Deg C to 100 Dec C
Special Version
Upto 200°C
Electronics
-25°C to +65°C
Output
4-20 made ( 2 wire loop power)
Supply voltage
12-30 V Dc
Mounting Connection
1/2" Standard for Rod probe, others as per request and application
The rapid growth is only possible if human resources become innovative and machines replace the hard work. This is the only option to save time and get the faster result. CBRO keep the similar thoughts. So, we are indulged in providing the best tech products for industry needs. CBRO is the solution for all tech-related market problems. The common usages of Capacitance Level Transmitter are for all liquids like acid, wine, milk, fruit juice, oil and other similar states of liquid.
Capacitance Level Transmitter
No matter if users are unable to implement or use the products, we will help them out on just one call. Users are requested to drop their queries or problems through mails so that our technical experts can resolve them one by one.
Salient technical features of our designed Capacitance Level Transmitter:
Stainless steel rod, Rope insulated partly or fully with PTFE is used as probe material.
Normal temperature is minus 20 DEG C to 100 DEC C. In the special version of products, the temperature capacity can be increased up to 200 degree Celsius.
Expected output is 4 to 20 made which is equals to 2 wire loop power.
The product requires 12 to 30 V DC power voltages for smooth operation.
Probe length or measuring range varies from 0.25 to 3M for Rod and from 1 to 20M for Rope.
Process length and measuring range varies according to needs and applications. Also, mounting connection is also available as per request and application.
Liquid Applications:
Acid
Acetone
Ammonia Benzine
Feed Water
CTC
Diesel
Oils
Fruit Juice
Milk
Wine
Probe Specification Chart
Conductive material: Water based solutions. Acids, Based etc – only insulated probe are suggested.
Non-Conductivity material: Mostly petrochemical and solvents – insulated or non- insulated probes can be used.
Looking for "
Capacitance Level Transmitter

" ?
Piece